Leyla left the capuccino on the table and went back to wrinting in her notebook behind the bar. The cafeteria wasn't really full that afternoon and she still had two hours till the next audition. She went over her notes again memorising the dialogue while fantasizing about how good she would look in the main roles outfit; and amazing yellow dress with high heels! The doorbell rang while someone came into the place and took Leyla back to reality.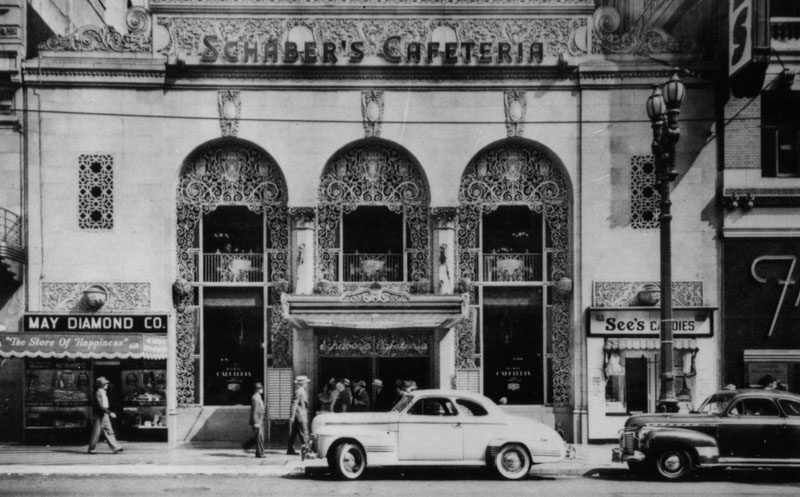 Last edited by Auricasti on Wed Jun 28, 2017 8:23 pm; edited 1 time in total
"WAKEY WAKEY!!!" Screamed Chastity. "It's clear you've been daydreaming again... let my guess, about being a Hollywood superstar? Haha! Well dream harder princess 'cause right now we've got customers to serve... After work we should totally go see a movie and satisfy our actress dreams, aye?" Chastity picked scrubbed a table half heartedly and then began walking sitting down a few customers. "Good thing the boss isn't in too, this place is a tip. Hello? Earth to Leyla." Chastity rolled her eyes.
And there she was, Chastity, the hurricane in Leyla's life. Although they were good friends sometimes Leyla wondered how their frindship worked out as they were nothing alike and Chastity used to drive her crazy.
" I wasn't daydreming, I was juts.... I can't go to the cinema later because I have an audition for a main part and... Well I know this like the seventh time I say this but I ight be what they are looking for!"She smiled happily nearly jumping of emotion while she put the script on her sit.
"But you are right I better pay attntion to the job while I still have one". And started doing a Caramel Latte. "What have you been up to this morning? Anything exciting??"
Chasity nearly dropped the dirty plates she was collecting when Leyla rejected her once again. "For the sake of APPLE PIE!! Auditions this! Auditions that!! Ugh!!! When are you gonna make time for me, Leyla?"
A few customers looked shocked at the waitresses loud mouth. Chasity turned and stuck her tounge out at the gazing strangers. "WHAT? YA NEVER SEEN AN ANGRY RED HEAD BEFORE?" She snarled at them causing a few customers to leave the café immediately. Chastity then started laughing manically.
"Who am I kidding!" She said like she was screaming her head off two seconds ago. "The cinema can wait till next week! Hey maybe we should stalk the park for boys too?" She giggled in the mist of a mood swing.
"I've not been up to much... just singing in the mirror. Practicing for my dining audition next week. The place that rejected me last year. Rejections, rejections... Haha, no more for me I hope! You think I'm a good singer right?" A regular customer that's heard Chasity's awful singing held in laughter. "Right?"

Chasity lost her temper and as always turned the whole situation in her own movie in which obviously she was the victim. She just wanted to be in the spotlight but when the plates crashed Leyla had to count till ten to not go after the other girl and punch her for being so stupid. Instead she breath several times, deeply.
- Chasity stop it.- She grab the girl and dragged her to the kitchen before she could yell at other costumers.-I know I am busy but you from all the people should undestands how important this oportunity is. Ylu are my hest friend but this is my drema, the dream i have been fighting for so long. If you really understand you'd understand we can go to the cinema whenever but i might not have another opportunity like this... But anyway whatever happens after why don't we go out for dinner? And then you can show me that amazing voice you have. You are a great singer Chasity I am sure this year you will get something. Believe in you!- she hugged her hoping that this would calm her friend. Mmm the lies you tell for friendship...
Chasity felt herself being dragged behind the scenes. Leyla always did have an alarmingly string grasp. Chasity was boiling with rage and envy. She's been off her medication for a few hours but something about Leyla seems to calm her. Why was Leyla such a goody two shoes and perfect at everything!? "OKAY! Okay fiiiine. I'm sorry Leyla. It's been a hard morning so far, alright? I'm so done with being a waitress but it's the only thing I can do for work right now. I have the dream too! Women our age all want to be married off to men and have them buy them everything! I don't wanna cook for men everyday and have children and be BORING!! Oh my gooood, I'm so sorry! I'm off my head latley!" Chasity immediately felt bad, she had ruined her best friends morning and scared of valuable customers. "I'm sorry." She said, embracing her hug. "You really think o can sing? Your a true friend."
Chasity calmed down and realised what she had done. She was a good girl, with a bit of a temper mixed with a lot of craziness but who could blame her. The world is mad.
- I know. I don't want to be a useless wife that's why we are here. And if you keep trying i an sure you will find an amazing job as the best singer Hollywood has ever been.
The girl hugged her back.
- So what you say, dinner after the audition? I wish all the luck of the world although you don't need it. You are a star.
And she did as she was taking pictures of the girl as a fanatic paparazzi.


Similar topics
---
Permissions in this forum:
You
cannot
reply to topics in this forum